Why is the current housing market so expensive? "Blame the boomers," one economist says.
4 min read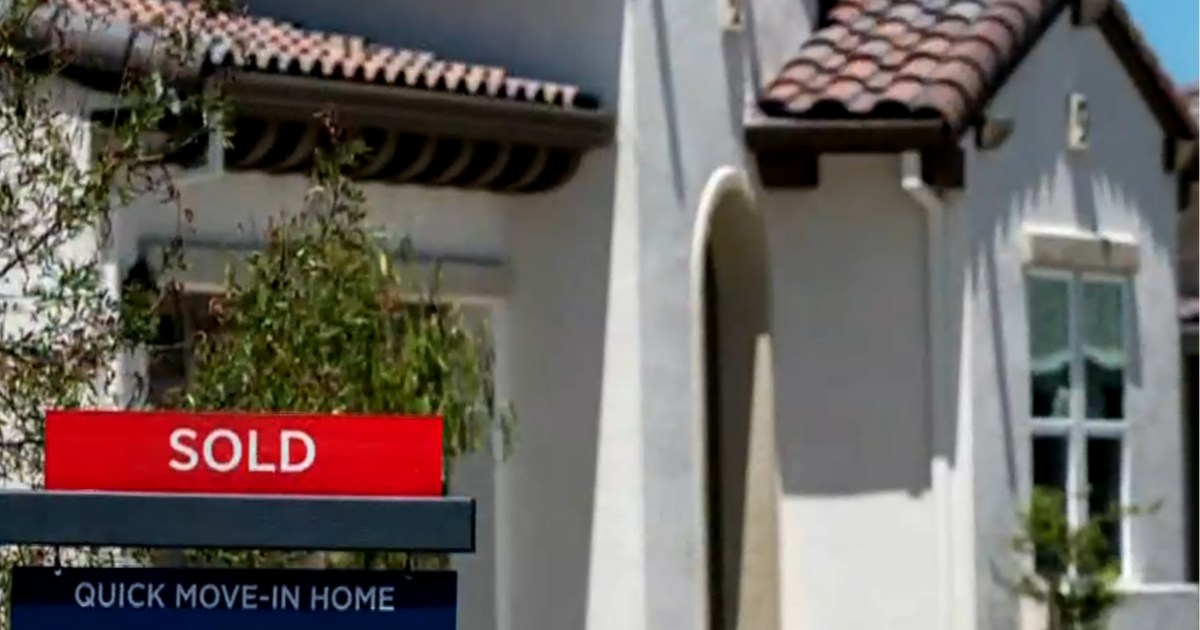 The current housing market has defied expectations of a downturn in real estate prices caused by this year's surging mortgage rates. Instead, prices and demand have remained strong, confounding experts and stymying many first-time homebuyers. 
The reason? "Blame the boomers," according to one Wall Street economist. 
It may seem paradoxical, acknowledged Barclays senior economist Jonathan Millar in a Thursday research report. After all, many would assume that an aging population would require fewer homes, but that's actually not the case, he noted. 
Baby boomers are actually creating more households, putting pressure on housing demand and keeping prices aloft despite the highest mortgage rates in more than 20 years. Boomers are creating more households partly because they're separating due to divorce or death, Millar noted. 
"[A] given person is generally more likely to become the head of a household as he or she ages, with the highest likelihood occurring beyond retirement age," Millar wrote. "Hence, as an increasing share of the population shifts into older age groups, more and more households tend to be formed."
While boomers will eventually require fewer homes as they get even older, that might not happen for quite some time, he added. The youngest boomers are 59 years old, which means there are millions of boomers still in the workforce who will be retiring over the next several years, adding to more household creation. 
"Despite notable increases in [housing] demand from the 35-44 cohort, almost all of additional demand is explained by the aging population — with significant increases in households in the 65-74 and 75+ groups," Millar noted.
To be sure, other experts have pointed to other issues impacting the real estate market, including a lack of inventory. Because of this year's surge in mortgage rates, fewer homeowners are listing their properties, fearing that they would have to buy a new home at a rate of 7% or higher — more than double the typical rate during the pandemic. Slim inventory means that buyers are competing for a limited pool of housing, driving prices upward.
What is "household formation"?
The formation of households is one of the engines that drives the housing market. It occurs when a person who has been living in a home with other people moves out on their own, becoming the head of a new household. 
That often happens when young adults move out of their parents' home or into their first apartments after college, and the data shows that there's a jump in household formation at age 25. But the trend then gradually rises until it peaks around retirement age and older, Millar noted. 
"Among other things, this reflects the parenthood phase during prime age (25-54), the separation of adult children from the household, divorce and the heightened possibility of eventually losing a life partner to death," he wrote. 
Will housing prices come down?
At the same time, there's not enough available housing in the U.S. to supply the demand from people looking to move into their own homes, he noted. That's creating pressure on prices and partly explains this year's gravity-defying prices. 
The median sales price for existing homes rose 1.9% in July to $406,700 compared with a year earlier, although prices dipped slightly in the beginning of the year, according to data from the National Association of Realtors. That's an increase of 57% since January 2020, prior to the pandemic, when the median sales price for existing homes was $266,300. 
Millar predicts that demand for housing is likely to continue given the demographics of aging boomers. And while new housing construction could help provide more supply, and could help blunt the rise in prices, real estate could still inch upward in price, he noted. 
Prices are likely to "decelerate slowly," reaching increases of about 2.5%, he added. But if the Fed cuts rates in 2024, that could spark more buying, because cheaper financing could spur more people to jump into the market.
"With overall housing shortages likely to prevail, we think risks to our forecasts for both housing prices and rents are to the upside, especially as the Fed enters its cutting cycle in late 2024," Millar concluded.
Of course, not everyone agrees with Millar's rationale, with Capital Economics forecasting that housing demand may be weak in the next few months.
"With affordability stretched and the economy slowing, housing-market activity is expected to remain weak over the coming quarters," Imogen Pattison, assistant economist with Capital Economics, said in a new report. "While we expect house prices to lose some of their recent momentum, the worst of the correction appears to have passed and we don't expect further sustained declines."