Top Modern Kitchen Gift Ideas for Your Favorite Cook
8 min read
Behind every sweet holiday memory is a dedicated cook that helped make it happen. This Christmas, treat the chef in your life to a holiday gift that sparks joy and honors their love for cooking. From modern cookware and gadgets to tableware and kitchen accessories, we're serving up the best chef and designer-approved gift ideas that home cooks of all levels will love.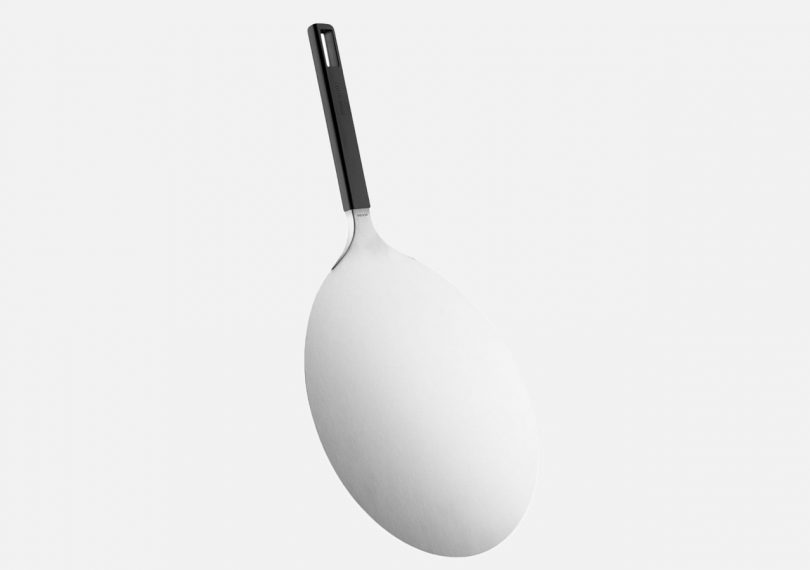 Pizza Paddle by Eva Solo
For the cook who loves a pizza party, this Eva Solo Pizza Paddle is a must-have kitchen tool. Not only are Eva Solo's design-driven tools made to last, but they're also incredibly easy-to-use. The cook who receives this as a holiday gift is sure to appreciate the way the paddle effortlessly slides under pizzas and the fact that it can be used with ovens and grills alike.Bonus: you are pretty much guaranteed to receive a homemade pizza as a result.
$79
Dania Cutting Board by Skagerak
Any cook will tell you that recipe prep is as important as cooking itself. So, it's only right to gift them the best tools for the job. The Dania Cutting Board by Skagerak is a great holiday gift that your kitchen-savvy recipient won't want to cook without. Sustainably made using combined pieces of teak, each cutting board is totally unique and features a tiled look due to the mixture of grains. The teak finish even boasts moisture- and bacteria-resistant properties – boosting the durability of the board so the cook in your life can chop and dice happily for years to come.
$125~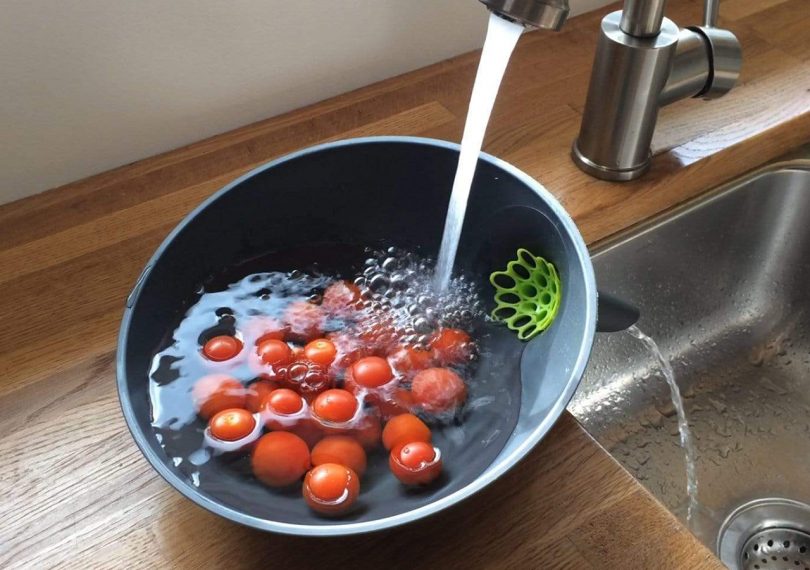 Anton Strainer Bowl by Caveman Factory
The cook in your life will be delighted to unwrap the Anton Strainer Bowl by Caveman Factory this holiday season. A Design Milk community favorite, the Anton bowl is a culmination of 4 essential kitchen tools into one – strainer, bowl, serving dish and funnel – which helps keep the kitchen efficient while saving on space. Use it to rinse and clean produce (it helps reduce water usage by 60%!), and strain pasta straight from your kitchen counter without having to worry about cross contamination with bacteria in your sink. Pretty genius huh?
$20
Bunch Banana Stand by BENDO
We love the modern yet playful vibe of the Bunch Banana Stand by Bendo. BENDO consistently celebrates creativity and functionality in all of their pieces and this quirky banana stand is no different. Featuring clean lines and a geometric shape, the BUNCH keeps bananas from bruising and assists the ripening process by allowing air circulation from all angles. Stylish but not at all stuffy, the banana stand will add a minimal look to your favorite cook's kitchen countertop and will perfectly complement existing decor.
$50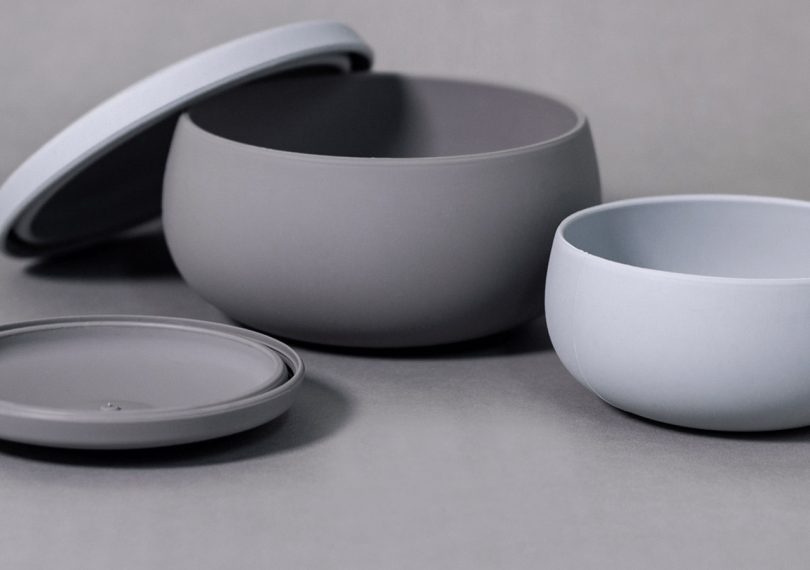 Triple Set Bowls by BesoVida
Home chefs will fall in love with the convenience and versatility of these Triple Set Bowls by BesoVida. Made entirely of 100% food grade silicone, these BesoVida bowls are a durable and antimicrobial solution for serving, storing and plating food. The set includes a small, medium and large bowl perfect for everyday meal preparation in the kitchen. Bonus: they're available in a variety of colors and are oven, microwave and dishwasher safe!
$102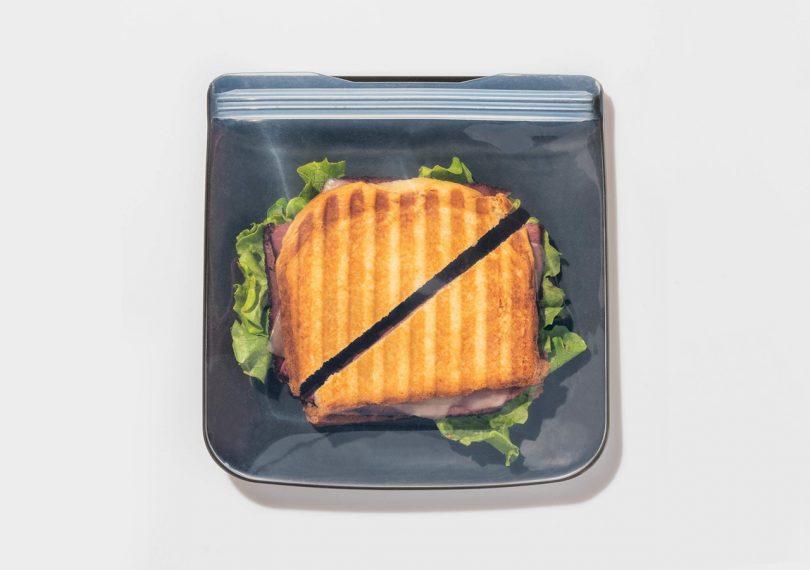 34 oz Porter Bag by W&P
A sustainable replacement for single-use plastic bags, this reusable 34 oz Porter Bag by W&P can be used for nearly anything in your recipient's kitchen and beyond. Made with 100% food grade silicone, the bag is perfect for holding frozen smoothie ingredients, packing lunches, marinating meats, preserving leftovers, and even organization and storage outside of the kitchen.When you're done, just flip it inside out and toss it in your dishwasher for a safe and effective clean (the rounded edges keep bacteria from sticking around). Easy!
$12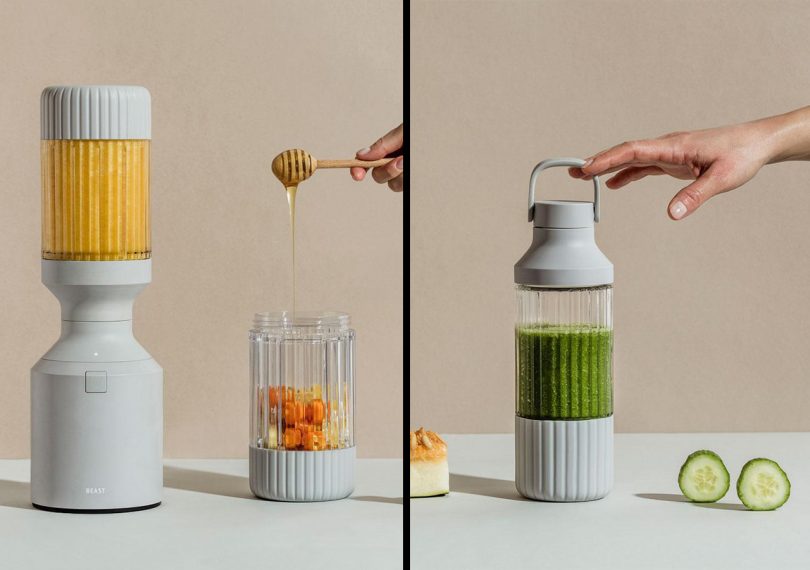 Beast Blender + Hydration Bottle by Beast Health
Powered by innovative technology and driven by modern design, the Beast Blender by Beast Health is a holiday gift that will get the cook in your life excited about wellness again. Unlike traditional blenders, the B10 puts the "smooth" in smoothies in no time at all thanks to smart internal monitors that track blade speed as it blends (there is a 1-minute blending cycle that gets the job done every time).Plus, the Hydration Bottle allows you to enjoy your creations while on the go and preserve natural flavors with its infusion core. As if it couldn't get any better, the Beast Blender boasts a simple, slim design that saves space on your countertop and is incredibly easy to use.
$185
Ray Tablet Stand by Ciseal
The Ray Tablet Stand by Ciseal is bound to spice up your recipient's kitchen experience. Its modern and curved design is stylish and functional – it props your tablet up at the perfect angle so your cook can follow recipes and tutorials with ease.Handmade from bent plywood, the stand is available in a variety of wood finishes that are all water- and stain-resistant making them durable enough for use in the kitchen.
$76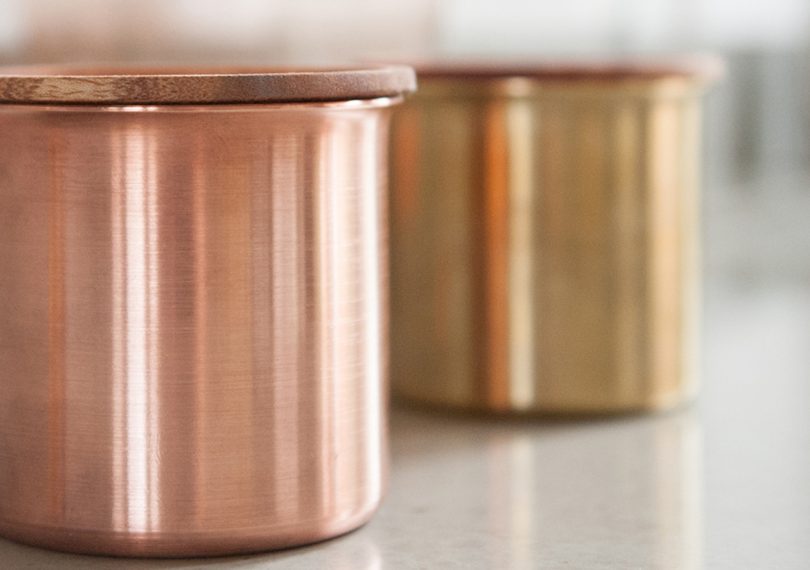 Ayasa Copper Jars by TIIPOI
Your favorite home cook will welcome the opportunity to organize their kitchen and accessorize in the process with these Copper Jarss by TIIPOI. These food safe jars feature a modern copper exterior, a sustainable sheesham hardwood lid and an infinite number of practical uses.Use them for storing coffee, loose-leaf tea, flour, and other dry ingredients to keep your kitchen organized in style. There are plenty of sizes to choose from too, so the cook in your life can mix it up to create a stylish look in the kitchen.
$85~
Dressing Shaker by Eva Solo
This Dressing Shaker by Eva Solo is sure to take your favorite cook's salad game to a whole new level. Great for making homemade salad dressings or simply serving oil and vinegar, the Eva Solo shaker is a convenient tool and storage solution that'll elevate the experience for your cook and their guests alike. Just add your ingredients, shake it up and serve – once you're done you can use the stopper to seal the shaker and keep your dressing fresh in the fridge. The Dressing Shaker is a holiday gift any home cook will be happy to unwrap this holiday season.
$55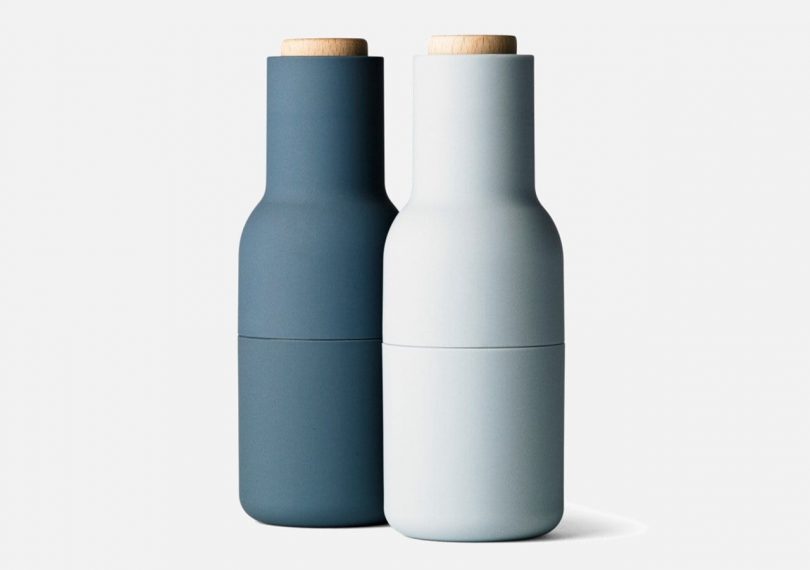 Blue Small Bottle Grinder Set by MENU
We love this Blue Grinder Set by MENU for its unconventional bottle-like shape and modern ceramic finish. An unexpected design for spice grinders, their bottle shape is cleverly designed to surprise viewers with its functionality. Not only does the set look beautiful on your countertop, but the cook in your life will love the power and ease of the grinding mechanism inside. A multipurpose holiday gift, your recipient can also use the grinders with a variety of other dried spices and fruits even. Simply fill them with your preferred ingredient and grind away, the rubberized base makes twisting (and clean up) easy. It's available in a variety of soft colors, but the cool blue ceramic is at the top of our holiday wish lists.
$80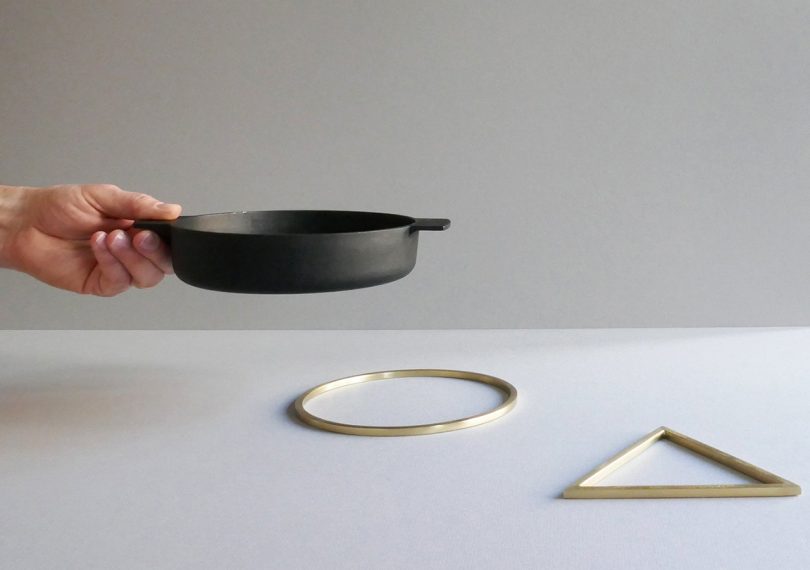 Geometry Trivet by Aaron Probyn
The Geometry Trivet by Aaron Probyn may be borderline ornamental in its beauty but is also incredibly useful in the kitchen. Featuring a modern and graphic design, this must-have kitchen accessory is as functional as it is stylish – nest each of the three pieces (a triangle, circle and square) for one aesthetically pleasing geometric trivet or break them apart to protect your home surfaces from the heat of multiple dishes. Available in brass and nickel-plated finishes, these trivets are sure to dress up your recipient's table setting.
$92
Toughened Non-Stick PRO 6-Piece Cookware Set by Le Creuset
The cook in your life has likely fantasized about Le Creuset at one point or another, so why not make their dreams a reality this holiday season with this 6-piece cookware set? This memorable gift includes all the essentials that your cook will reach for every day – two frying pans, a saucepan with a lid and a sauté pan with a lid. Everything in the set is non-stick and oven-safe so there's no limit to the delicious flavors your recipient will cook up with these in their arsenal. Gift the entire set to someone special or purchase each of the pans individually for $115-180 each. When all is said and done, your cook can chuck them in the dishwasher safely for easy cleaning!
$400
Serving Bowl Set by Fors Studio
Good food is great, but isn't it better on a beautiful plate? This Serving Bowl Set by Fors Studio will do your home cook's culinary creations justice. This modern and timeless set of nesting bowls is made of durable and hand-glazed bone china, lending a polished elegance to your table setting that can withstand long-term daily use without the chips. Complete with shallow, slanted and deep serving bowls, this unique set of bowls gives your cook options – use them for sharing with your fellow foodie or for family-style serving when entertaining guests.
$265
4 Piece Modern Knife Set by Hast Knives
This ultra-modern knife set by Hast Knives will the pride and joy of your recipient's kitchen. Fit with an all-purpose 8" chef's knife, a 5.3" utility knife, a 3.5" paring knife and an 8″ serrated bread knife, this knife set has everything your cook needs to chop, dice and slice to perfection. The sleek knives feature extremely sharp Japanese style blades and a lightweight, balanced feel in your hands – bringing a minimalist edge to your kitchen. There are multiple finishes to choose from, but the Bold Gold set will add a fashionable touch to your favorite cook's minimal décor. Plus, you can also gift the knives individually starting at $69.
$426
Musui-Kamado Cast Iron Induction Cooker by Vermicular
Put together Vermicular's renowned Cast Iron pot (Musui) and three-dimensional induction stove (Kamado), and you've got an all-in-one appliance that will elevate the way your recipient cooks at home. An easy-to-use solution for searing, braising, steam roasting and water-less cooking, the Musui-Kamado Cast Iron Induction Cooker will unlock a whole new world of culinary possibilities for your favorite home cook. The cooker features a precision seal to help lock in developing flavors, balanced heat distribution for even cooking and unrivaled temperature control to help cooks create masterfully precise dishes in the comfort of their own home. Not to be confused with the fleeting appliance of the moment (we're looking at you, air-fryers), the Musui-Kamado is a gift your cook will love forever.
$670
Design Milk Gift Card
Can't make up your mind? You can't go wrong with a Design Milk Gift Card. The Design Milk Shop has all the ingredients for the best holiday gifts. Let the cook in your life peruse our modern finds and pick out a gift they'll truly love.
$25-200
>> Shop more chef-approved gift ideas in the Design Milk Shop, here! <<<