10 things designers say every bedroom should have in them
8 min read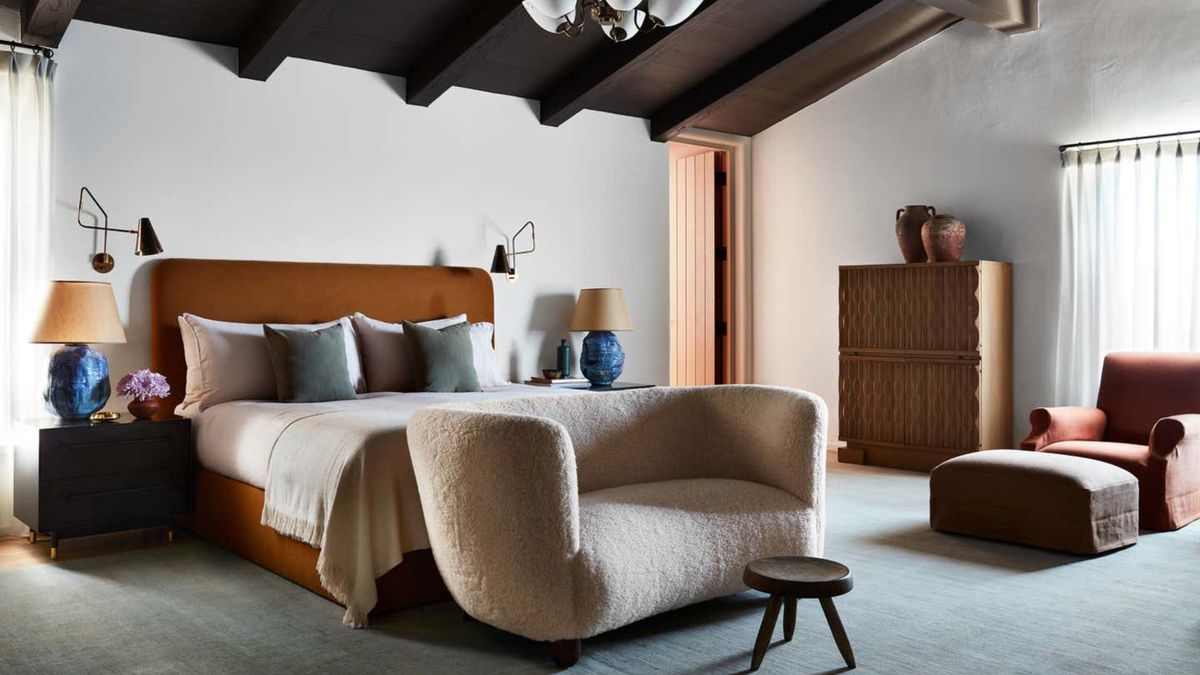 When it comes to your bedroom, there are certain essentials that this room can't do without. Aside from the bed, an obvious necessity, this room needs certain pieces to help it really come together, but what elements really make your bedroom design complete?
From curtains to storage, decorative essentials to soft furnishings, to help you out with your bedroom checklist, I've spoken to the interior designers to find out what their non-negotiables are. 
1. Bedside lighting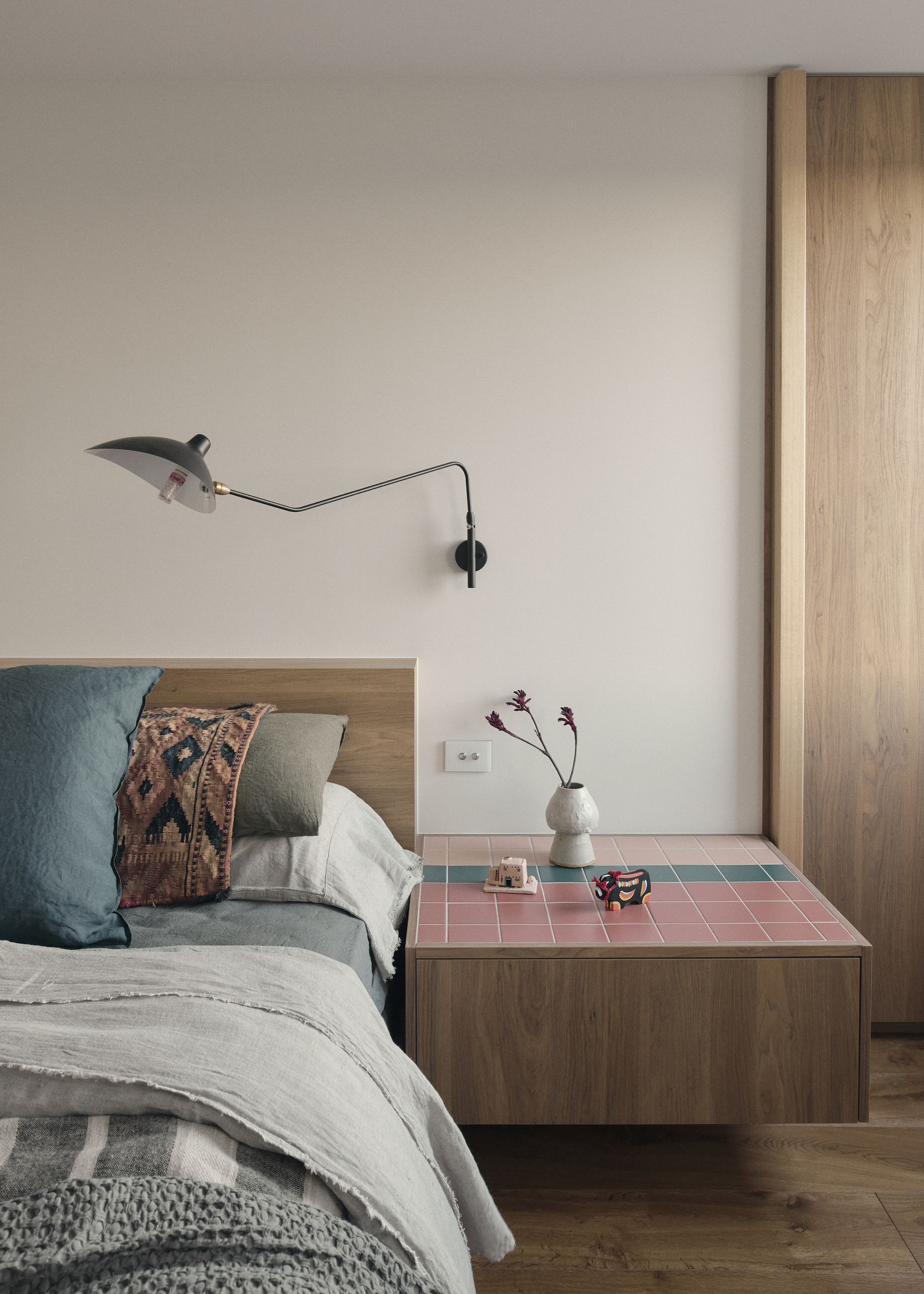 Turn the big light off – your bedroom is a space for relaxation and there is nothing less tranquil than having the ceiling light. Accent lighting is necessary for your bedroom to create a more meditative space. Mix it up with table lamps, bedside table lamps or wall-mounted lights either side of your bed. Floor lamps come in a range of fabulous designs too that can bring a glow to a corner of the bedroom.
'I love using anglepoise lamps (like these from Lumens) in bedrooms,' says Matthew Raunch of Raunch Architecture. 'They are adjustable and provide the perfect lighting for reading in bed. My go-to anglepoise is the Tolomeo by Artimide, which has different sizes and configurations, including wall mount, table mount, and floor mount. The aluminum finish also somehow blends in seamlessly with any style of decor'
'Three sources of light are a non-negotiable for me,' says Dee Murphy, designer and editor of Murphy Design. 'In order for a bedroom to be multifunctional, I like to provide three separate sources of lighting. 
'I really love wall lighting for the architectural moment (I view them as a piece of art), and for reading while in bed. If you can't have wall lighting, then obviously bedside lamps will do, although I love for nightstands to be clear for books, glasses, water.'
2. A nightstand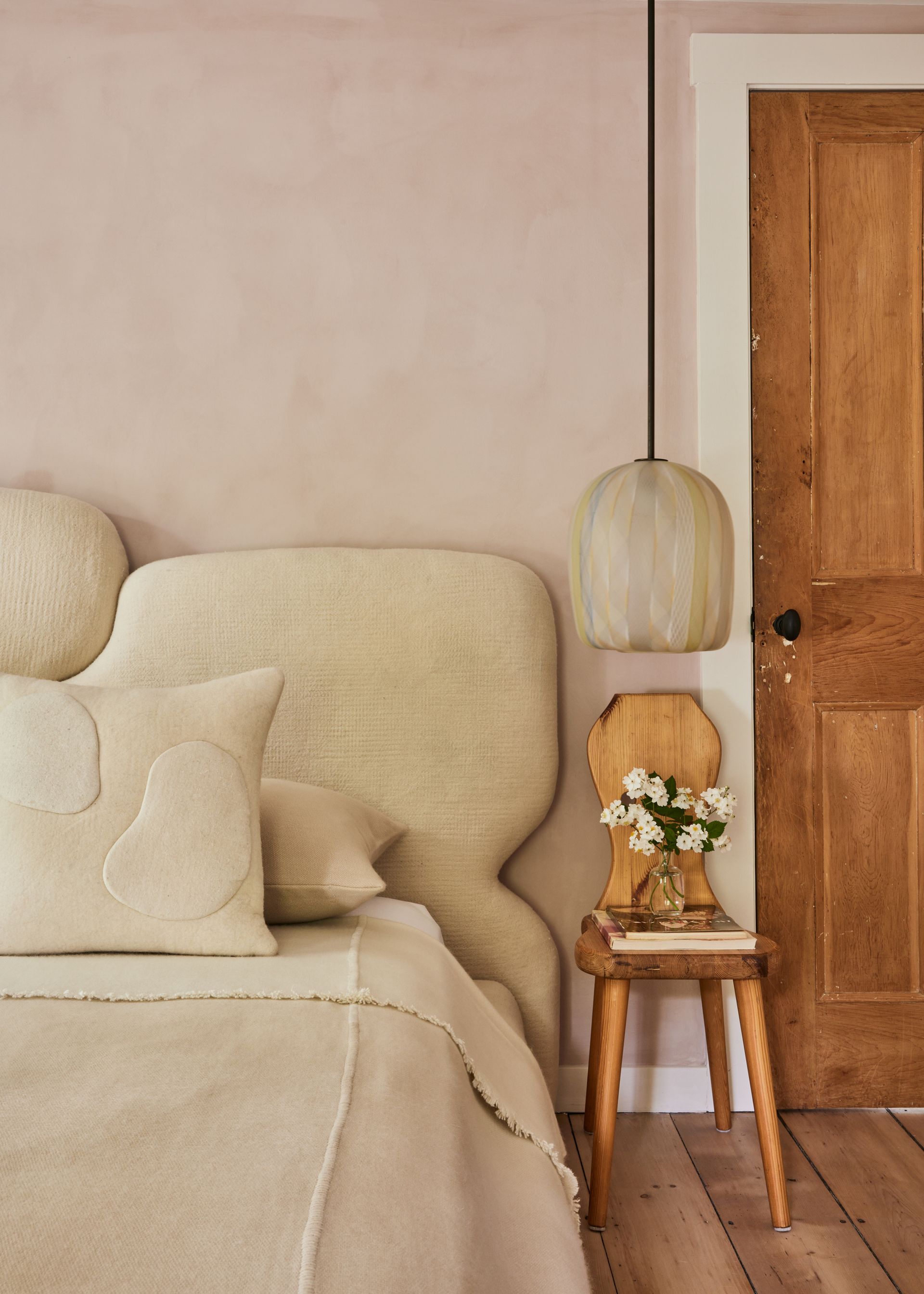 A nigthstand is a bedroom essential for aesthetic purposes as well as giving a place for all those nighttime essentials. The best nightstands offer up a surface by your bedside to create a decorative vignette. Think a stack of books, a candle and maybe space for a table light.
'In terms of storage, I think nightstands are an important place to consider,' says Bradley Odom, founder and owner of Bradley Odom Interior Design. 'Including night stands with both a drawer and shelf allows you to display the things you use often – books, phone charger, a beautiful catch-all – while the drawer can be used in a more utilitarian way.'
'I say tables, but your nightstand could be a stack of books, a chair, or anything that you can place your essentials on,' says Dee. This example from 1818 Collective uses a simple stool to fill the role.
If you accumulate a lot of bits and pieces, get yourself a nightstand with a drawer to hide your stuff away. Although drawers might only encourage you to accumulate more things. 'I believe the less drawers, the better, as drawers tend to collect junk over time,' says Dee.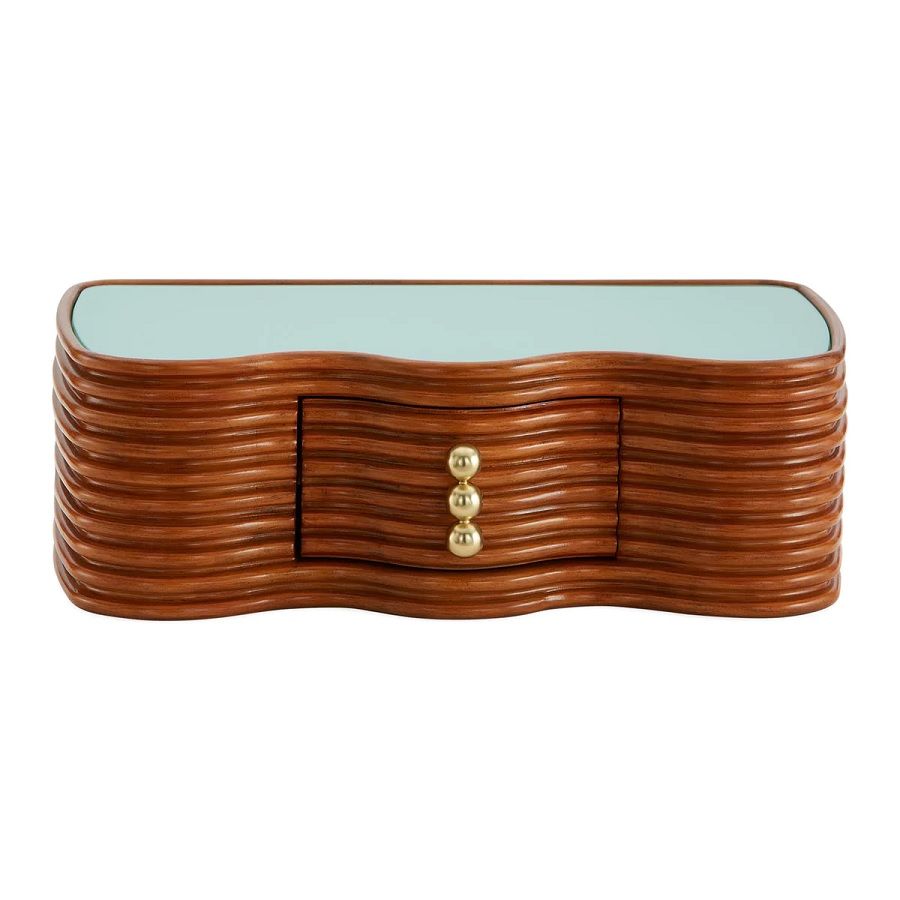 1. Monterey floating nightstand
Material: Mahogany
Price: $489
3. A large mirror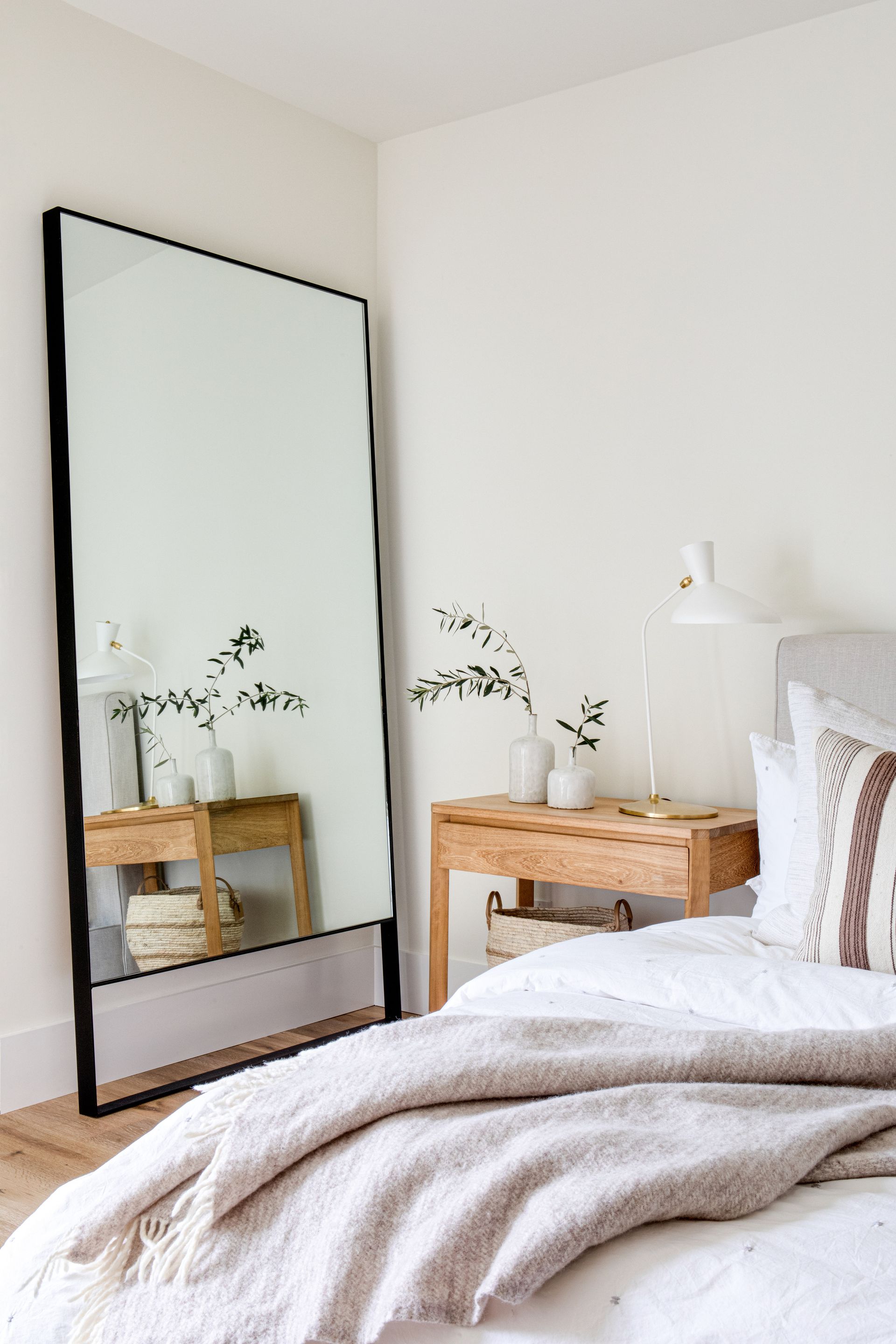 Another bedroom essential is a large bedroom mirror. Your bedroom is a place for getting ready for the day so a mirror can help establish that sense of routine. A small mirror might not do that job, and something bigger can not only give you an idea of what outfit you've cobbled together that morning, but help a small bedroom feel bigger. 
'A floor standing can be lovely in the bedroom, leaning against the wall, says Irene Astrain, architect and designer at Astrain Scheldt. 'Or wall-mounted ones, but another solution if the right mirror is not available is to mount the mirror on the inside leaf of wardrobe doors.'
'Whether it is truly functional or not, a large mirror adds detail to the room and reflects space, which makes the area appear more grand,' adds Dee. 'I have a vintage mirror with so much Patina that I can just about check my outfit.'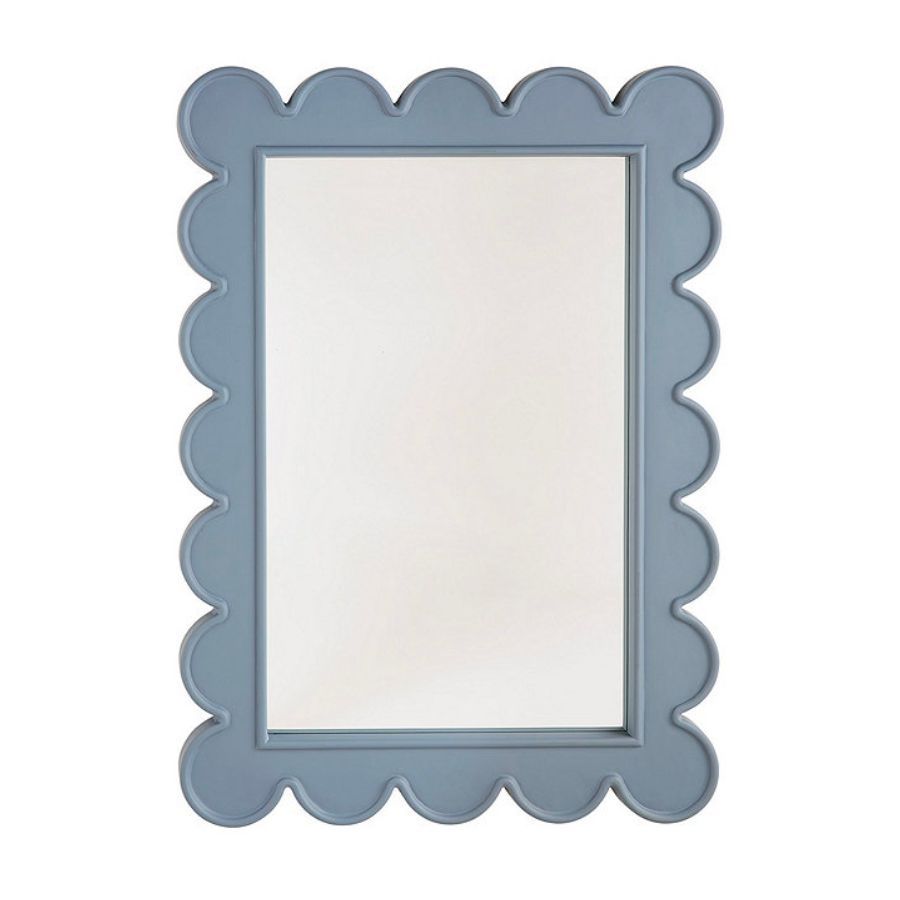 Material: Polyurethane and glass 
Price: $209.25
4. A sumptuous rug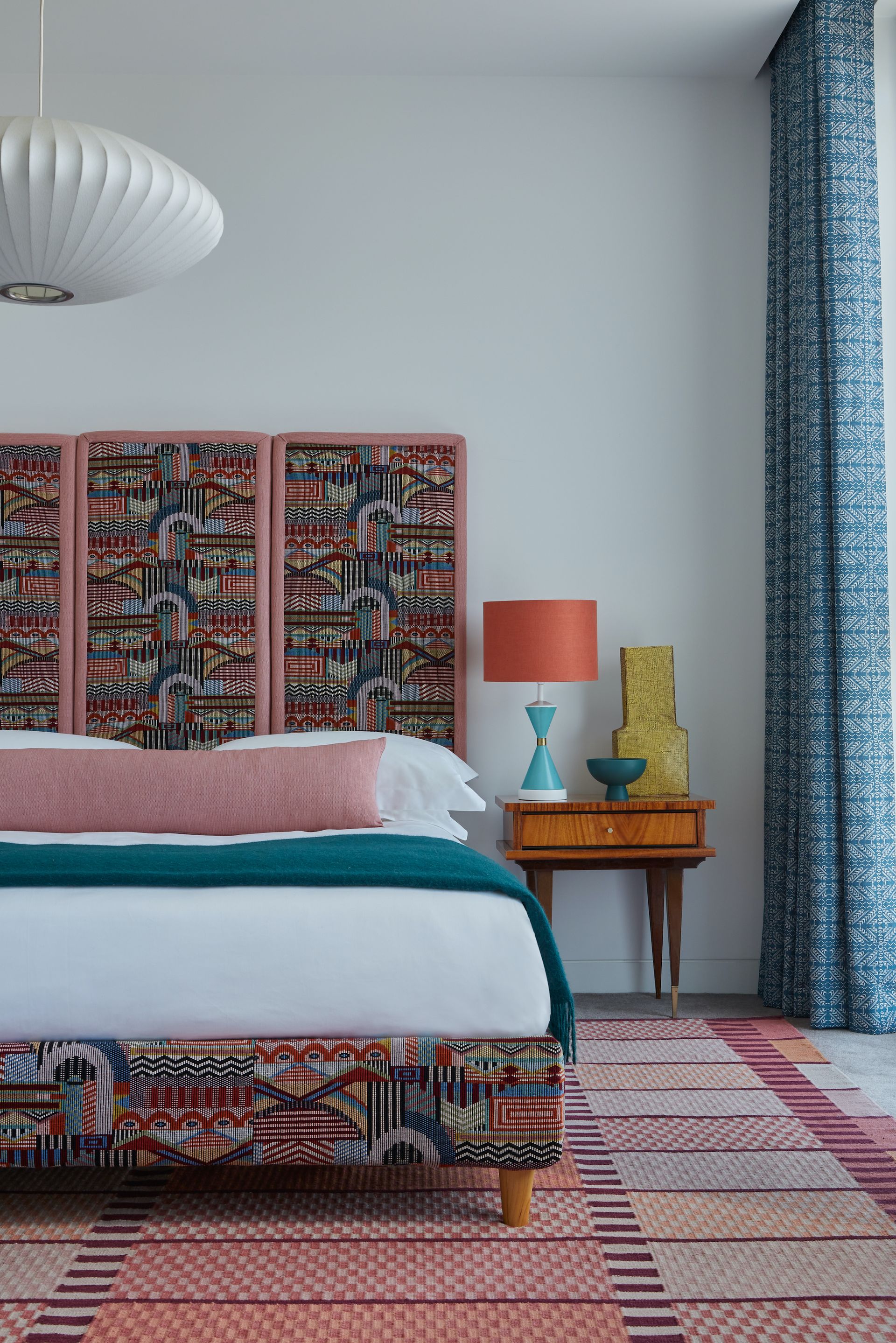 A bedroom needs texture in abundance. Providing softness underfoot, a bedroom rug is just the ticket, bringing that extra bit of texture that can help a room feel cozy, warm and relaxing. 'Large area rugs which your feet can touch are great for bedrooms,' says Jenna Choate-James and Mariana Ugarte, founders of Interior Fox. 'Not all bedrooms have the right scale for this but if you can get a rug that is wide enough, do it.'
If you don't have a big bedroom or are decorating a smaller space, you can still bring this textured look with a smaller round rug or layer three rugs together. 
If you float your bedroom furniture on your rug, it helps to bring all the pieces of furniture together. Rugs help to zone the space in your bedroom too – I have a smaller rug under my wardrobe and mirror in my bedroom which helps zone the space as a designated area for getting ready.
5. An accent chair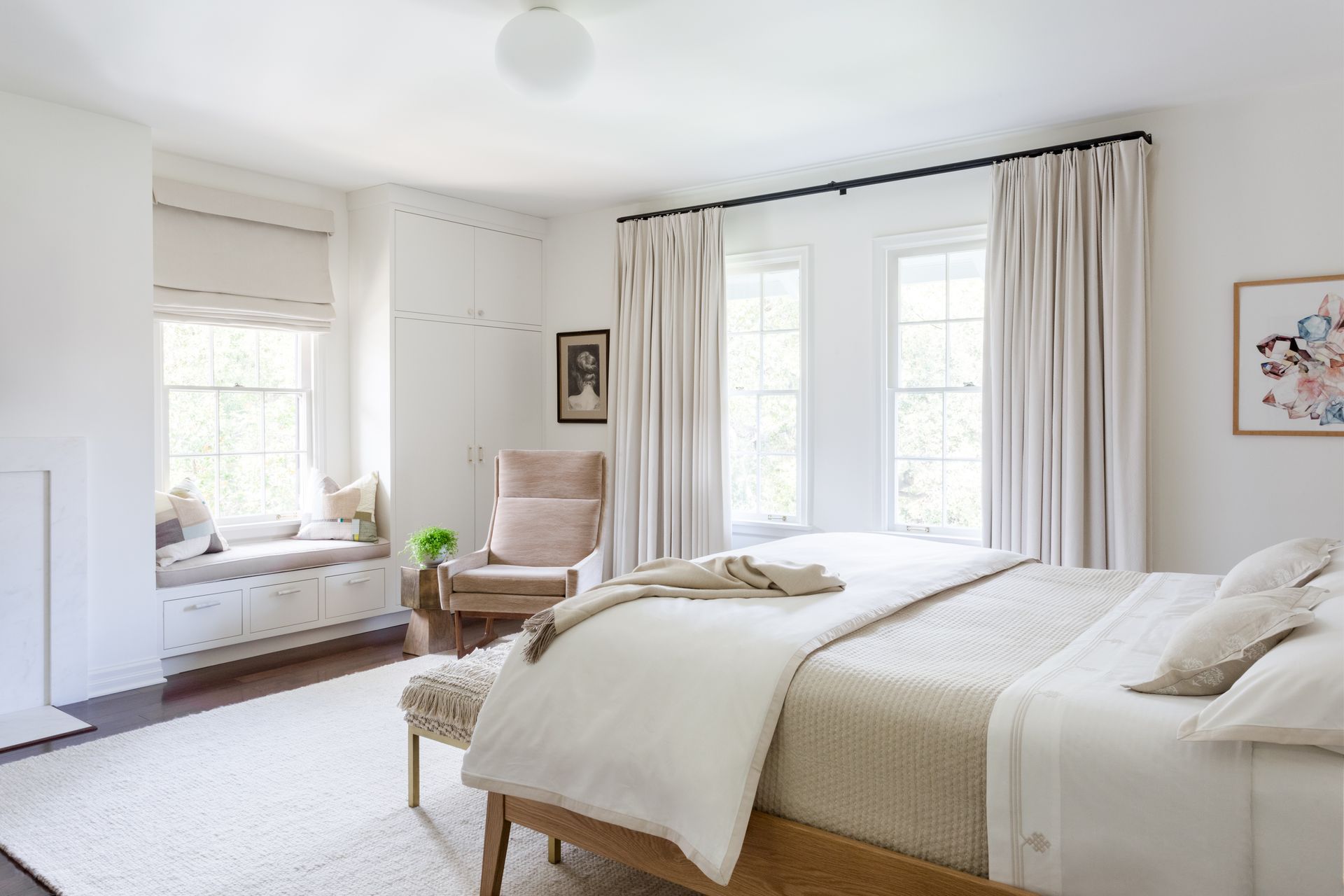 I love the look of an accent chair in the bedroom. It offers a moment for repose and relaxation, a quiet contemplative spot that will look neat next to a bookshelf with all your favorite reads so you can relax in the room. Go for something statement and textured. Boucle is still one of our favorite materials for upholstery, but don't be afraid to go for a fluffier fabric or pattern. Dark, moody colors create a cozy vibe. 
It doesn't necessarily need to be a chair though. 'A chair, bench, armchair, it doesn't really matter, just somewhere else to sit other than the bed,' says Irene. 'Epecially in the morning when you are getting ready, it feels counter productive to sit back in the bed. To have instead a chair to sit on to finish getting ready or even temporarily putting some clothes on can be almost necessary!'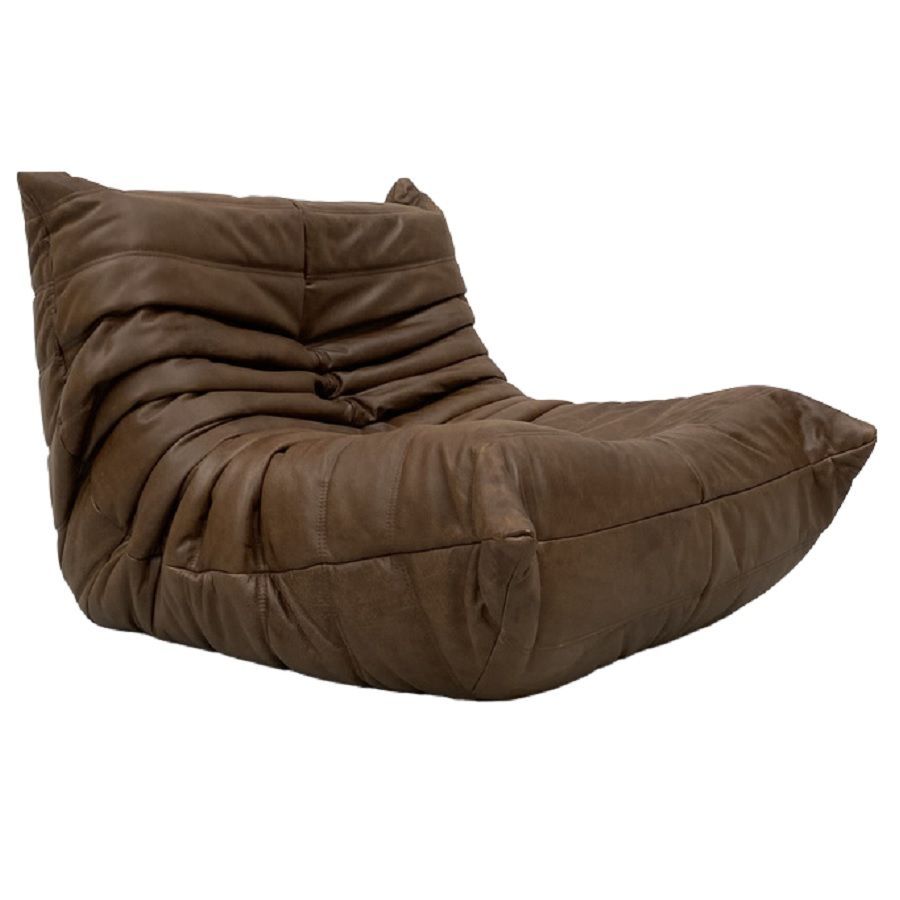 3. Chestnut brown Togo chair
Material: Leather
Price: $2,192
6. Shelving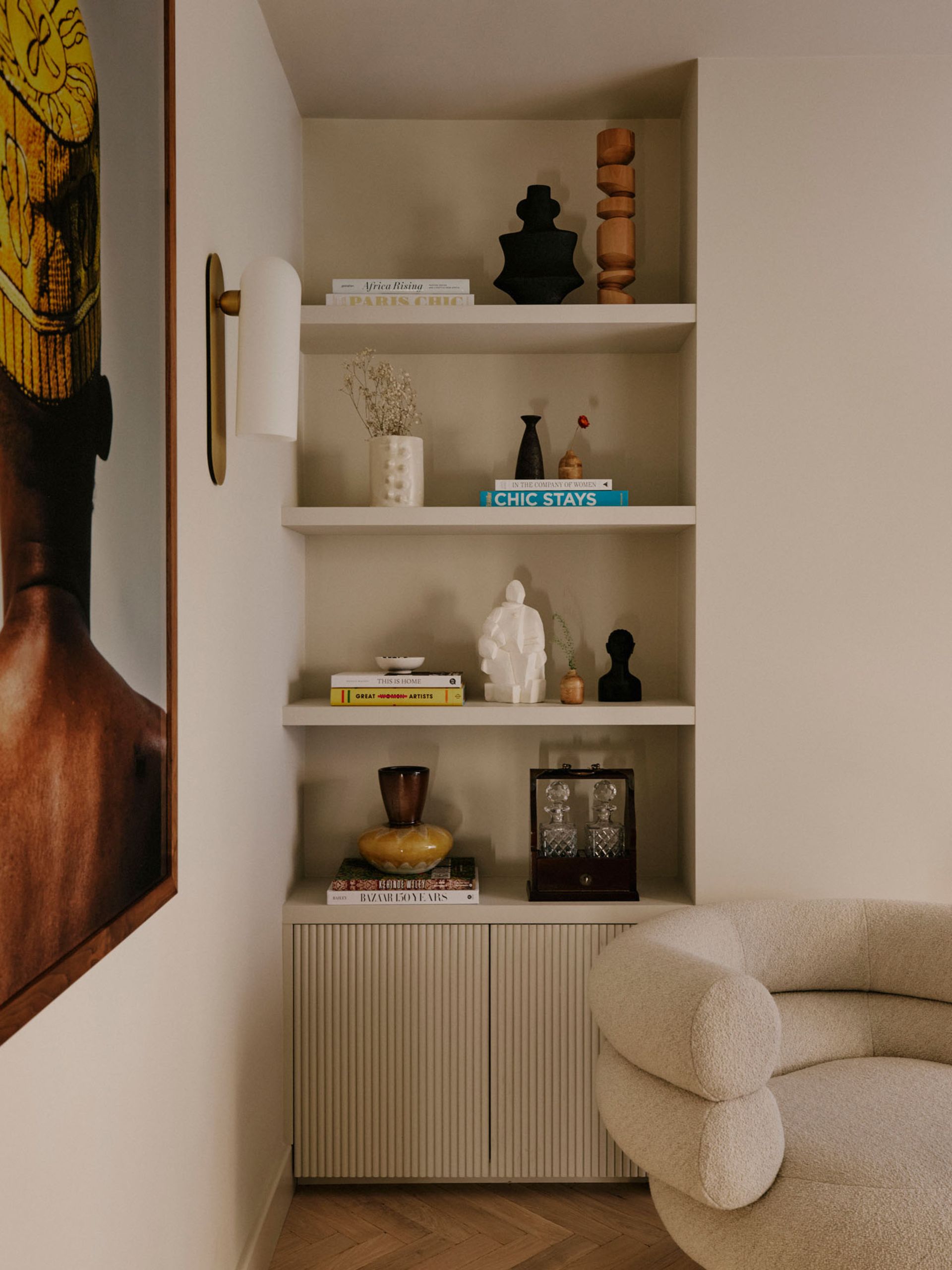 We're all looking for more surfaces and opportunities to be decorative in the home, and open shelving offers just this and is a great bedroom addition. It provides a place to be decorative and a space to stack books and other personal trinkets, ceramics and plants. It can also add interest and draws the eye up the walls. 
Used in the right way and shelving can look super stylish, but if you're someone with a tendency for clutter, set yourself some boundaries and don't allow yourself to overdo it. Remember the rule of three when placing decor on your shelves. Any more than three items of decor and it can start to look visually jarring. 
7. Curtains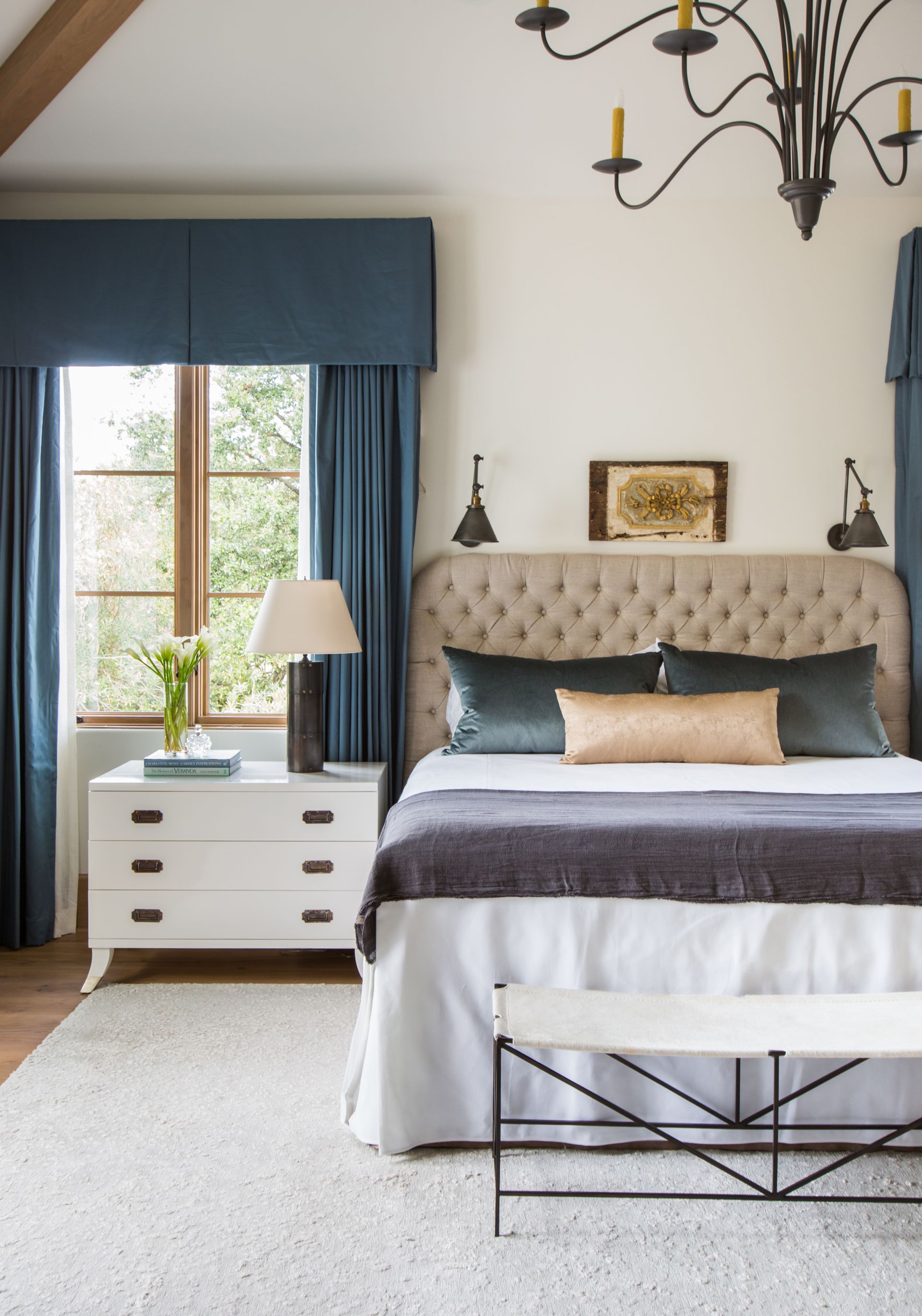 Don't underestimate the power of curtains in the bedroom. Not only are they are a way to frame a view and bring some much-needed texture and fabric to the space, but they can help you control noise and light – key to creating a relaxing bedroom.
'Go for long bedroom curtains if possible and if space allows it,' advises Irene, and allow a slight puddle of fabric on the floor for a more luxurious look. 
'Blackout or layered curtains are essential, you must be able to control the light,' adds Jen and Mar. Try layering sheer and blackout curtains, giving you better control of the light entering into a room, while also balancing the element of privacy. Plus, it brings a beautiful aesthetic finish – with sheer curtains bringing an ethereal quality of light to a space. 
8. High quality bedding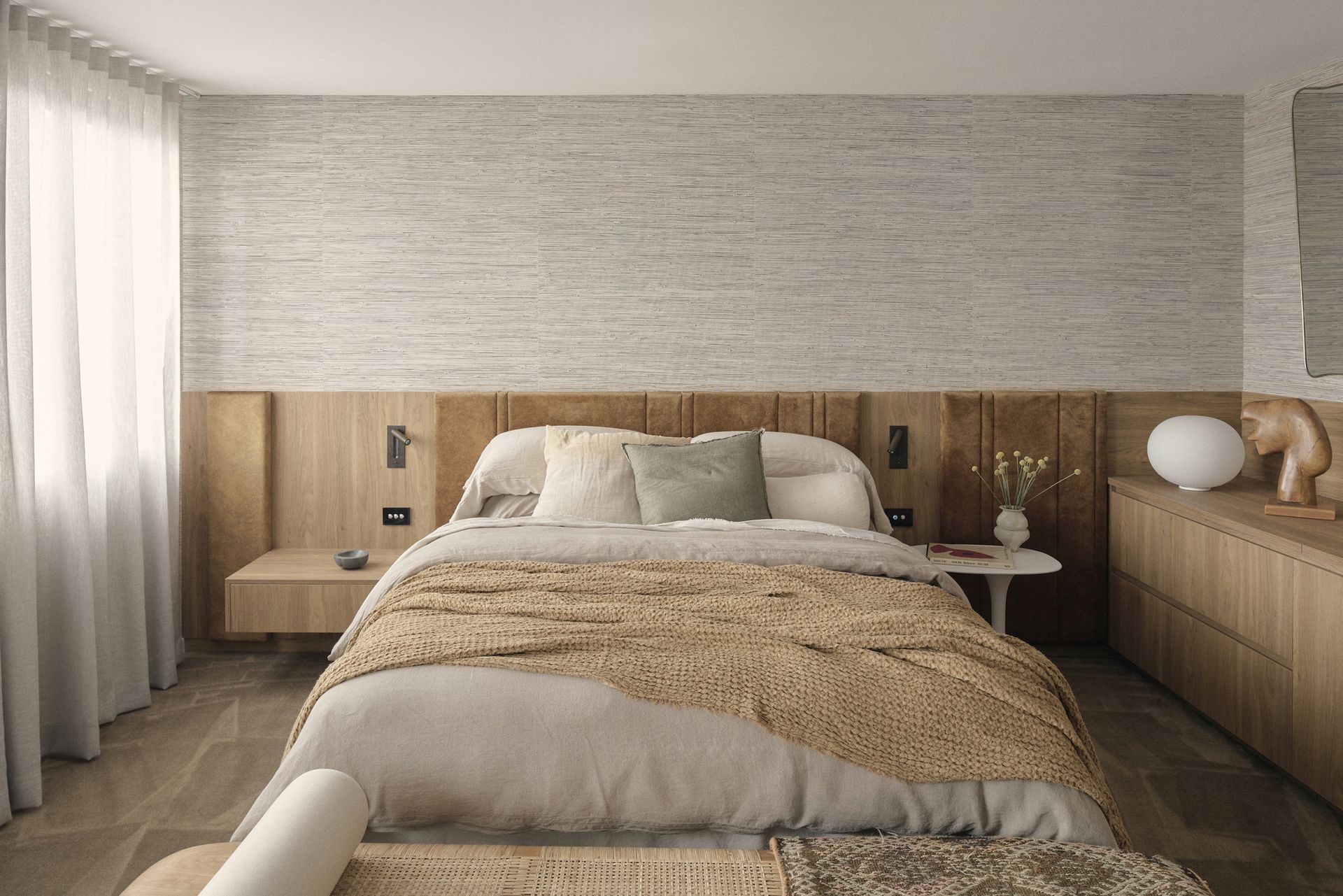 To really make your bedroom feel like a hotel, get your bedding spot on. 'High-quality bedding that feels hotel-like such as 800 thread count cotton/sateen sheets are essential,' say Jen and Mar of Interior Fox. 
Thread count is used to describe the amount of threads per square inch, indicating how tightly woven the fabric is. This number is an approximate indicator of fabric softness, but does not always translate to higher quality, and is mainly used to measure cotton. 
Linen is another material that brings real luxuriousness to your bed. It is naturally thicker than cotton with a low thread count to cotton because of such thick yarns. This makes it super durable, and there is something beautiful about the rustic quality and aesthetic of linen. It's also a great temperature regulator – keeping you cool in the summer and warmer in winter. 
Finally, when planning your bedspread, think about the decorative cushions on your bed and how to arrange pillows on a bed. 'Go for a limited amount of decorative cushions, we usually stick to no more than three – two oversized squares and one rectangular is perfect,' say Jen and Mar.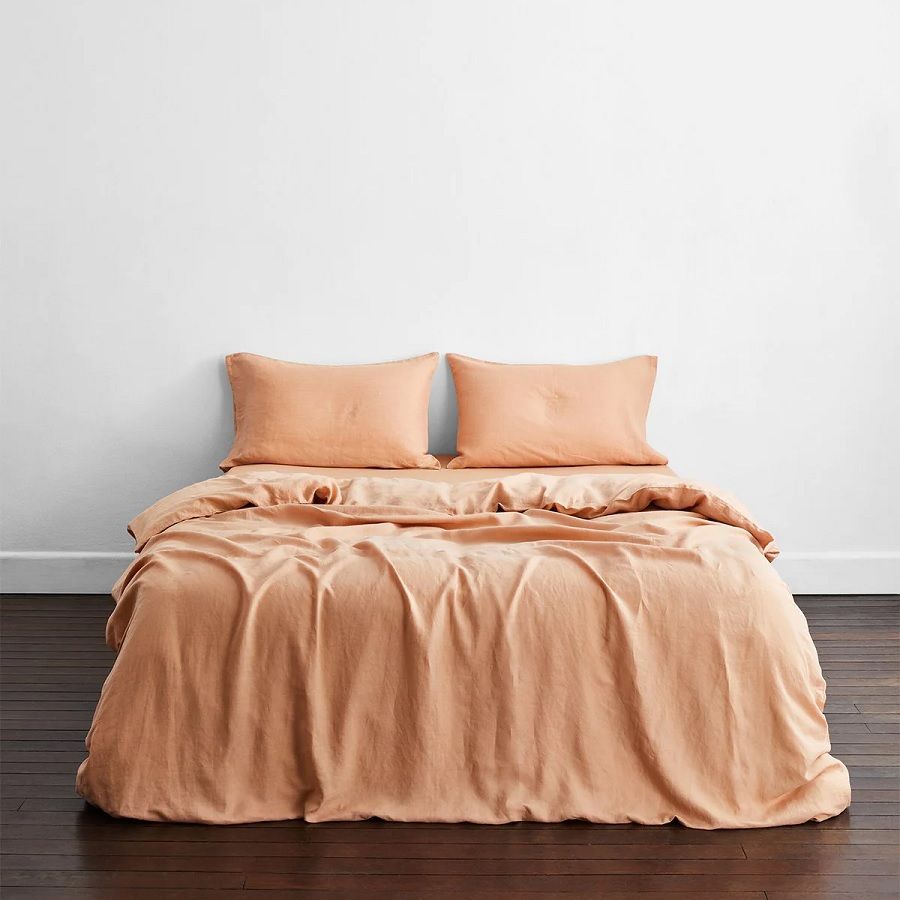 1. Terracotta flax linen sheets
Material: Flax linen
Price: $300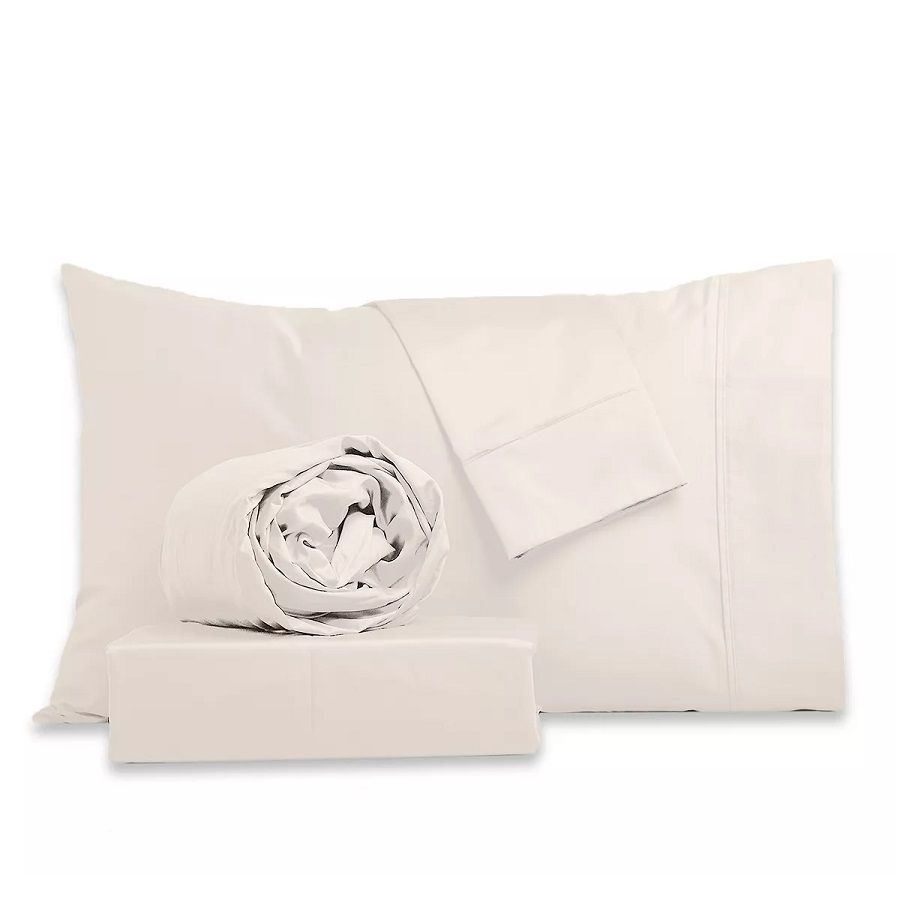 Material: Egyptian cotton
Price: $131.60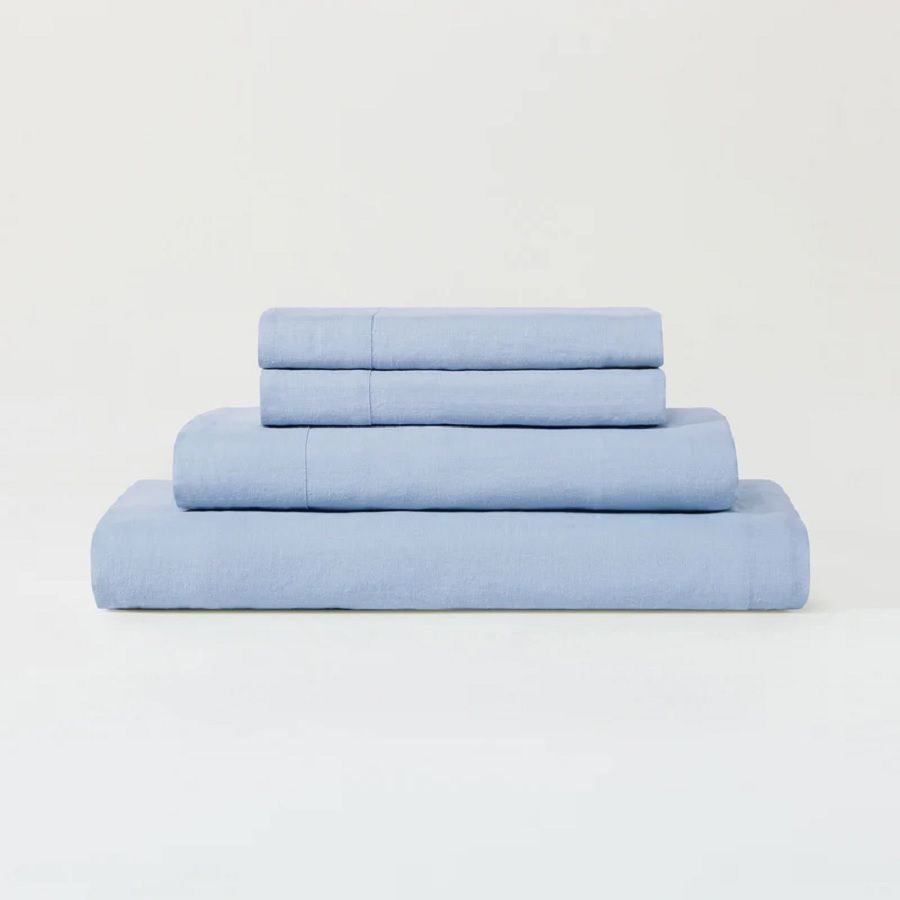 LuxeWeave linen sheet set
Material: 100 percent flax linen
Price: $265.50
9. Concealed storage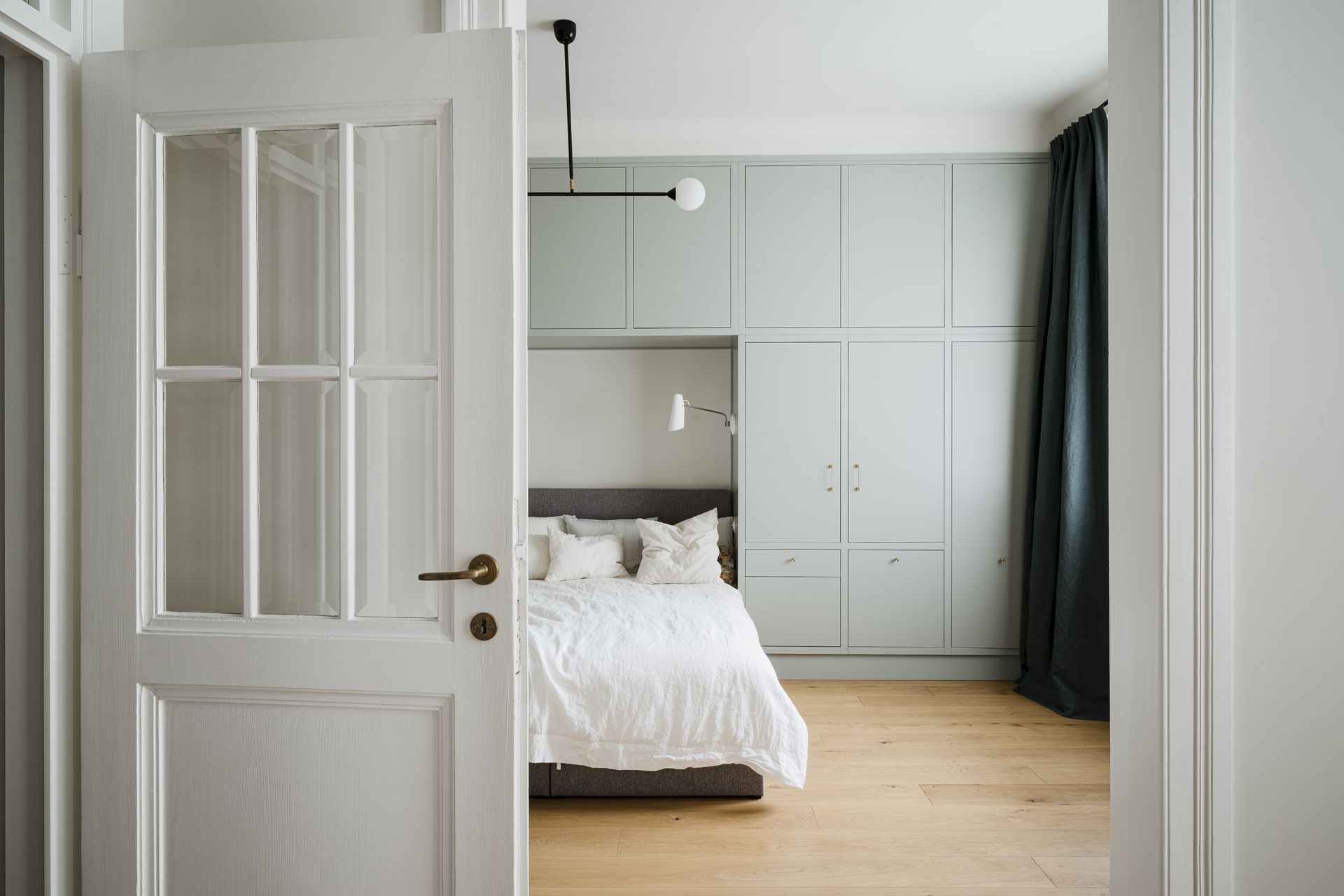 More and more, we are relying on concealed, made-to-measure and bespoke bedroom storage solutions. The result is a calming feel, reducing the need for freestanding furniture that doesn't quite tie together, and making clever use out of those awkward alcoves and nooks. 'Concealed storage such as a wardrobe with doors or a low dresser with drawers is a great addition to a bedroom,' say Jen and Mar. 'This is not the time for open/exposed storage.'
There are three main pieces you can go bespoke with in a standard-size bedroom: wardrobes, bedsides, and a chest of drawers. Wardrobes are on top of the list when it comes to bespoke furniture. Everyone has different ways of storing clothes so a bespoke wardrobe can help people to be more organised.
If you're thinking about going bespoke, go to your first appointment armed with general measurements for the area and a clear idea of what you like and the maker will hone in on what exactly they need. 
'Consider not only the width, height, and depth of the piece of furniture that you are going to commission, but also the surrounding area to ensure proper fit and functionality,' says Charu Gandhi, founder of Elicyon. Always remember to double-check your measurements to avoid any errors. 
10. Personal decor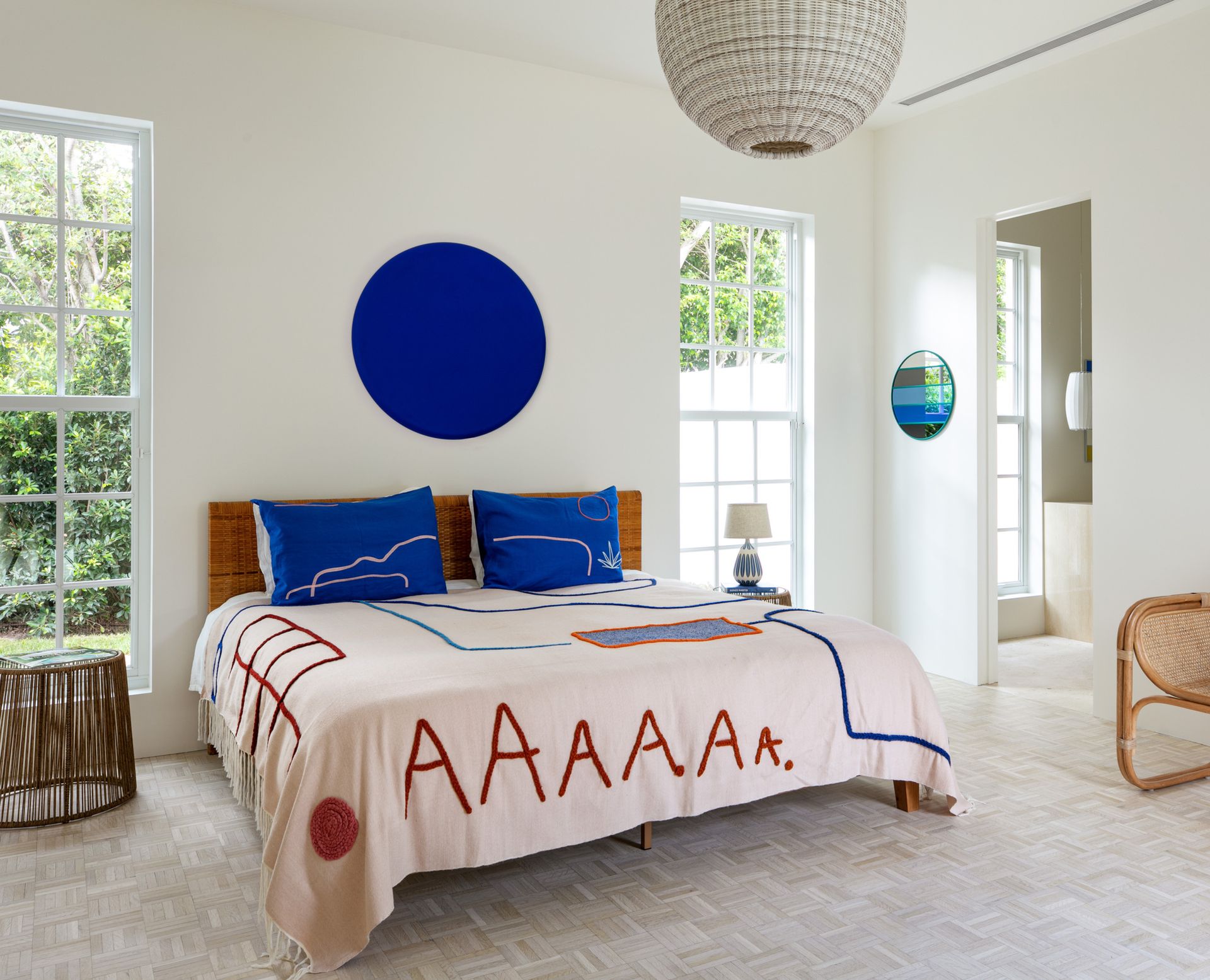 Finally, don't scrimp on the personal touches and the decor. While all the above points will help you fill out your bedroom furniture quota, decor is the finishing touches. This is your bedroom – a sacred space for you to escape to where you can feel at home. 
To avoid the space feeling too sparse and sterile, embrace the space with the personal decor. Think a gallery wall of  framed photos of loved one, those trinket bits and pieces you've picked up on your travels, and try and embrace a style that feels distinctly you.